Humanising hospital spaces
FECEC, Junts contra el Càncer, supports Maya's Illusion, Let's Decorate Cancer a project to humanise chemotherapy suites to make them more welcoming, helping patients' imaginations fly and improving the wellbeing of patients, family members and medical staff. Its creators, Maya Recio, a cancer patient, and Natalia Roca, owner of an interior design business, want May's Illusion to reach as many adult chemotherapy suites as possible with leading interior designers. There is no up-front or maintenance costs for hospitals.
Maya's Illusion has decorated the waiting room for Oncology Outpatients at the University Hospital Mutua Terrassa and an oncology and haematology room at the Arnau de Vilanova University Hospital in Lleida.
University Hospital Mutua Terrassa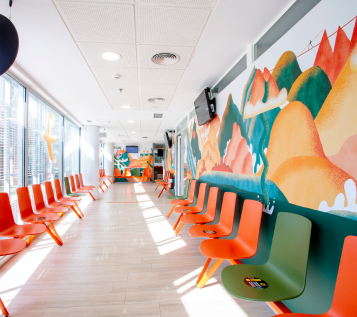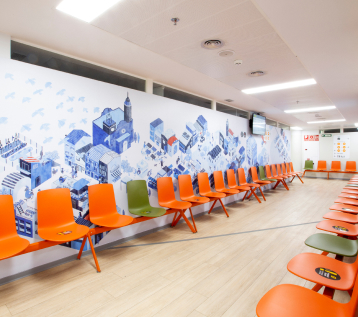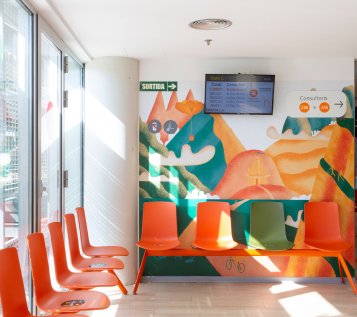 Arnau de Vilanova Hospital – Lleida