FECEC's ultimate decision-making body is the General Meeting of members constituted by one representative of each member organisation. The Management Board manages, administers and represents FECEC, Junts contra el Càncer.
Honorary Presidents:
Carles Carcolé Vidal (2001 – 2004)
Josep Morell Miró (2005 – 2012)
Dr Ramon M. Miralles Pi (2013 – 2021)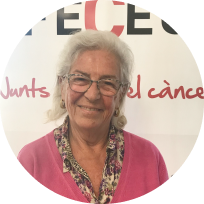 President
Mrs Maria Assumpció Vilà Planas
DOWNLOAD CV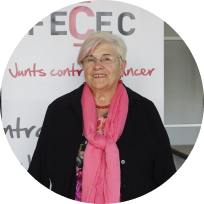 Vice President
Mrs Lluïsa Ferrer Ramió
DOWNLOAD CV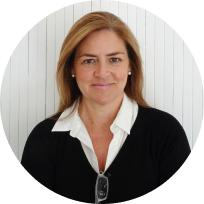 Second Vice President
Mrs Anna Varderi Casas
DOWNLOAD CV
Mrs Neus Cols Coll
Mrs Montserrat Tegido Valentí
Mr Enric Martí Suau
Mr Antoni Garcia i Prat
Mrs Alexandra Carpentier de Changy
Mr Josep Cruz i González
Mr Narcís Serrats Macau
Mrs Arantxa De Lara Diéguez
Mrs Mercè Puntí Sañé
Mrs Bibiana Martínez i Badal
Mrs Lola Camps Canadell
Mrs Paqui Badosa Ferrer
Mrs Agustina Sirgo Rodríguez
Mrs Dolors Ribas Fernández
Mrs Lourdes Villaró Argelich
Mrs Maria Besora Orrit
Mr Ignasi Blanco Guillermo
Mrs Rosa M. Pujol Galobart
Mr Pere Cladellas Ros
Mrs Carme Grau i Parramon
Mrs Encarni Del Castillo Rodríguez
Mrs Lidia Albert Riera
Mr Joan Raventós Rovira
Mrs Sara García Serrano
Mr Joaquim Miret Ferrer
Mrs Gemma Viñals Escamez
Dr Oriol Ramis
Epidemiologist, Espirus S.L.
Dr Joan Borràs
Oncologist, Hospital Sant Joan de Reus.
Dr Núria Pardo
Paediatric oncologist, Hospital Sant Pau.
Management

Mrs Clara Rosàs Sabé

Administration

 

Communications

Mrs Maite Fernández Castellano

Social worker

Mr Jordi Abad Lalanza